A little back and forth with one of my biggest heros Martin Atkins (Pigface/Killing Joke/Ministry/PiL) on twitter. Made my day :)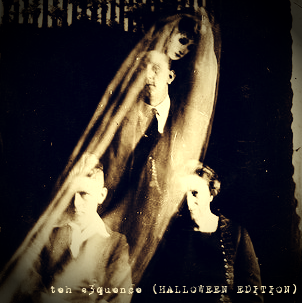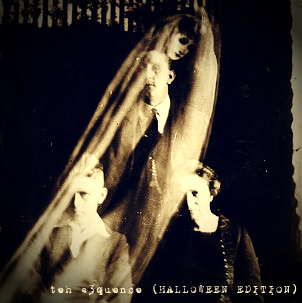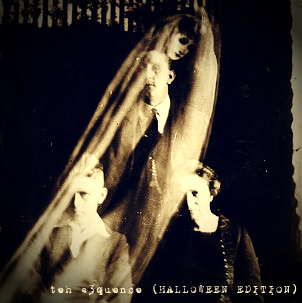 Because I like to do things out of order (and also because I totally forgot that I hadn't posted teh s3quence 014…), I'm giving you teh s3quence 015, the HALLOWEEN EDITION!
Usually when I make a Halloween mix, it's pretty straightforward — pick a bunch of songs that are about zombies, vampires, ghosts or are otherwise spooky, mash them together, make sure there's at least one requisite track from an actual Zombie (Zombie Girl, White Zombie, Rob Zombie, Nik Fiend (who actually is a zombie) and call it good. This year, I went about it a bit different.
Rather than just get a bunch of Halloween-themed songs, I tried to pick tracks that were actually spooky, not just about spooky things, or spooky in a campy way (see: Sneaky Bat Machine and Voltaire). So this mix has a lot more emphasis on mood and ambiance. Oh, there's the Zombie Girl track in there, too, and I threw in "Everyday is Halloween" at the end to lighten the mood (how often can you say that you added Ministry to lighten the mood?), but otherwise I was going for stuff you might actually play if you were hosting a haunted house or a let's-all-watch-The-Exorcist party. Also, you know, I had to step up my game this year to compete with @slighter's Halloween Mix…
Track list
01 Pugilistas – Sea Soul's Breath
02 Skinny Puppy – Testure
03 Velvet Acid Christ – Fun With Knives
04 Alien Sex Fiend – All the Madmen (Padded Cell Mix)
05 Air – Radian (excerpt)
06 WAX MONSTERS – Mercury
07 Delerium – New Horizons
08 Marilyn Manson – Redeemer
09 Gary Numan – Dark
10 Angelo Badlamenti – Haunting & Heartbreaking
11 Dax Riggs – Night is the Notion
12 The Black Keys – Strange Times
13 Godspeed You Black Emperor! – The Dead Flag Blues
14 jazzsequence – when the lights go off in space, do you say "Bloody Mary" ten times in front of a mirror just to see if she comes and slits your throat?
15 Krii – Dzaes Manouverz
16 Le Presage (feat. Mr. Dibbs and Jel) – Invitation to Hell
17 DJ Krush – The Blackhole
18 Nine Inch Nails – a mixture of nightmares (Symphony of Noise Remix)
19 Meat Beat Manifesto – She's Unreal
20 Funker Vogt – Seelenwanderung
21 Zombie Girl – Symphony of the Living Dead (Part 2)
22 Queen Adreena – Heavenly Surrender
23 Ministry – Everyday is Halloween [Original 12″ Version]
Download teh s3quence 015 – HALLOWEEN EDITION
downloaded [downloadcounter(s3quence-015)] times