There's some bad stuff coming out of Soccer City, USA.
You should know that, while I'm an avid soccer (MLS, NWSL) fan, I haven't been following much of the sport in the last few years. After the Utah Royals left Utah and went back to Kansas City, I've felt like "my team" was gone and didn't feel the same connection to Real Salt Lake since the various mis-handlings (plural) of the team, ownership, coaching, etc. over the last few years. So, I've basically been more of a casual observer.
A few days ago, a friend of mine posted this:
Now, I'm very familiar with chants like this from going to soccer matches, sitting in supporters' sections, etc. The violent imagery here seemed a bit…uncharacteristic given my relationship to who sent it, but then, pretty much anyone with the means to own multiple professional soccer teams in the US is somewhat suspect to me by default. I didn't know of anything specific about Merritt Paulson in this instance, but I also didn't know of anything specifically good, either.
The news kept coming though.
The Portland supporters groups dissociating from the organization seemed extreme. Again, no context. But what I did and do know about Portland supporters groups is that they are well organized, have deep connections with the teams they support, and are massively influential. If not for the supporters groups in Portland, there wouldn't be amazing footage and images of extravagant tifo displays that are common eye candy at Providence Park.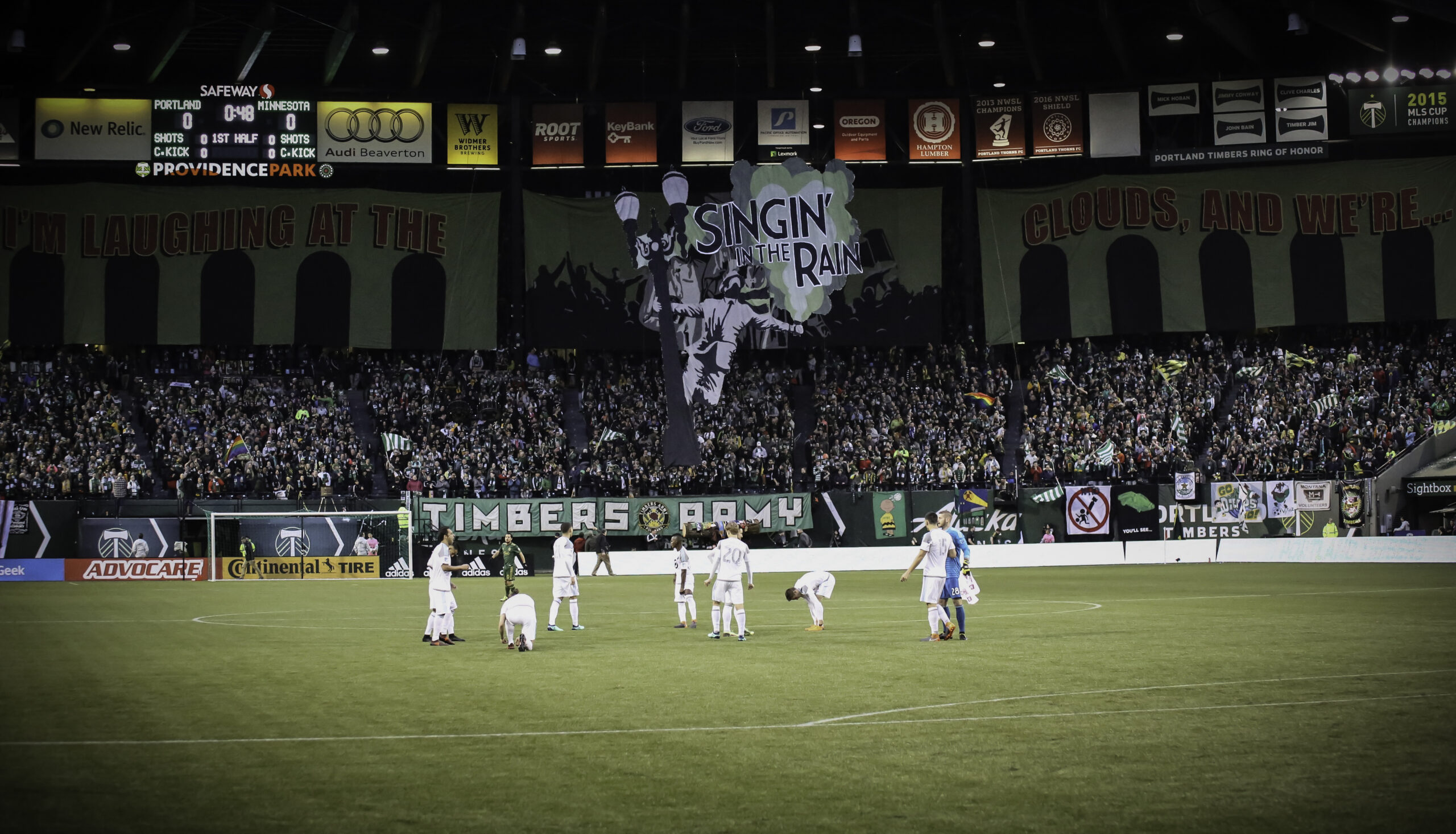 Today, seeing more of this type of stuff on the Twitters, I pulled up Stumptown Footy, the local, fan-run blog on the SBNation network (of which I've contributed to in the past via RSL Soapbox). And lo, this is what I found:
U.S. Soccer Federation publishes results of investigation: systemic, disregarded abuse and misconduct in NWSL & USSF
The article gives context to this story and why Portland fans are so upset with their teams' ownership, specifically summarizing reports collected, after a year's investigation, of frequent sexual and non-sexual/verbal abuse towards players from front-office staff and coaches. Most notable, however, is how systemic the problem was found to be, to the point that the roots of this behavior could be found in youth soccer.
Why this matters
Players also told us that their experiences of verbal abuse and blurred relationships with coaches in youth soccer impacted their ability to discern what was out of bounds in the NWSL.
This. Right. Here.
Now, let's back up a minute. It's worth pointing out to anyone unfamiliar with what "youth soccer" means in this context that this is (generally) not equivalent to your kid's little league baseball team. In "youth soccer", as applied here, it's pretty typical that there's a direct path in the system to enter into the national team system, around which the youth leagues are typically organized. There are direct ties to the US Soccer Federation and the national-level youth and adult teams.
In other countries, it's not uncommon for teams to scout players when they are extremely young (Lionel Messi was recruited by FC Barcelona when he was 13, relocating to Spain from his home in Argentina to join their youth academy), and so, in an effort to remain competitive, US-based teams have started to build their own academies, too.
So, when we're talking about "youth soccer", it's not whatever you find at the rec center, it's like, specifically AYSO and other large organizations that are, in some way, affiliated with the USSF and national-level playing. The baseball/basketball/football equivalents for your sports career paths are: play in youth leagues, play in high school, get recruited by a big name (large sports budget) college, get drafted as a sophmore by a pro team.
College, for soccer, barely matters at all. In fact, frequently it's seen as a detriment because you "wasted 4 years" (or whatever) in college when you could have been playing professionally or in a prestigious academy.
The findings of the report are despicable. It's despicable that the women playing for their professional sports teams are subjected to this kind of treatment. But it's even more despicable that the behavior is so normalized that players don't even know to expect anything else. Because that's how they've always been treated at every level of their soccer career. Because it's such an endemic problem that a reality in which this kind of abuse did not exist is not even on the radar.
And that's why this matters. Light a fire and put Merritt Paulson on top, sure, but let's also put every other abuser that has fed into this system in there, too.